Rules and Regulations and Guidelines for Photos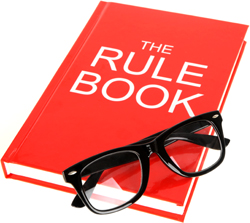 Play it by the book. The MRED Rules & Photos team provides current information on regulations and guidelines to keep you in compliance.
The Compliance Department takes great pride in providing accurate data to MRED customers. We constantly review your listing content to ensure accuracy of the critical data you depend on to provide information and guidance to your clients.
TAKE ME TO THE NEWEST RULES & REGS AND GLOSSARIES >
Rules & Regs Help You Stay in Compliance.


---
Top 5 Violations Notices for December, 2013
Verify Cooperative Compensation: 264
Verify Status: 230
Verify Floor Levels: 183

Tax Year/Tax Amount: 131
Area Address: 117

County Assessors and Recorders
Looking for the County Assessors and Recorder of Deeds? Search no further.


Login to view the URL for Assessors and Recorders listed by county.


---
Need to find the connectMLS™ area number for your Chicago listing?
Click HERE, input the address and you'll be told what census area it is in, which is the area number for Chicago listings!
---
Rules and Regulations FAQs


Q: What verbiage is allowed in the Remarks section?
Q: Can I input a listing that my client has not closed on yet?
Q: I entered my listing with the wrong list date what should I do?
Q: What is MRED's photo retention policy?
Q: Can I list an out of state property in the MLS?
Login to view these and more Rules FAQ's.